5 Questions to Ask Before Getting Plastic Surgery
Questions to ask your plastic surgery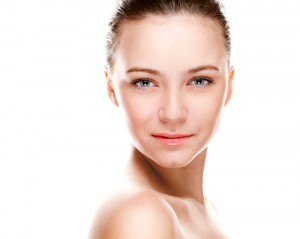 Plastic surgery is a big decision with risks and costs. Before you "go under the knife" you should make sure that you've asked these questions to avoid making a potentially costly mistake.
1. Am I a good candidate for this procedure?
Not only do some people forget to ask this question, some people avoid asking it all together. It's important to not let your emotions drive your decision-making. For example, if you are interested in getting a breast augmentation, but want to go from an A-cup to a D-cup, you have unrealistic expectations and your surgeon should discuss with you why. At NOVA Plastic Surgery, we discuss whether or not you are a good candidate for a surgery (or not) during the first consultation. It is important to us that you look natural after your surgery.
2. What are your credentials?
Did you know that any doctor with a medical license in the United States can call him/herself a "cosmetic surgeon"? The problem is that non-certified cosmetic surgeons lack experience in plastic surgery procedures, lack precision and expertise in getting their patients the results they are looking for, and lack experience in dealing with complications that may arise during or following surgery.
Board Certified Plastic Surgeons go through rigorous training in their field and meet strict guidelines and standards. They also participate in continuing education programs to ensure they are up to date on the latest and best techniques and safety standards. Board Certified Plastic Surgeons submit to high ethical standards so they can provide their patients with proper care. Dr. Fadi Nukta, of NOVA Plastic Surgery, is a Double Board Certified Plastic Surgeon who practices in Northern Virginia.
3. What are the possible complications?
There are risks with every procedure and before you leave your consultation with the surgeon you should fully understand what they are.
You should also be sure to fully disclose your medical history to the doctor. If you are taking supplements, diet pills, prescription medication, or if you smoke, drink or use recreational drugs the doctor needs to know this information to help prevent complications during surgery.
4. What will my scar look like?
Any procedure that cuts the skin will leave a scar. A skilled plastic surgeon can help minimize the appearance or severity of the scar, but there will be one. Before undergoing surgery, you should be prepared for what your scar will look like.
Your surgeon should also offer you a medical strength scar treatment. We use bioCorneum(r)+, which is an FDA-cleared topical scar treatment with SPF 30 that is used to hydrate the scar, protect it from sun exposure, and allow the scar to mature while improving its physical and cosmetic appearance. bioCorneum(r)+ is the only treatment our office recommends for the treatment of scars. For the best results, we recommend a twice daily application for 3-6 months.
5. Ask yourself, why am I having this surgery?
It's important for patients to have realistic expectations about their surgery and for them to choose surgery for the right reasons. If you are having emotional troubles, plastic surgery may improve your outer appearance and your self-confidence but it is not going to repair the issues you are facing in your life.
For more information or to schedule a complimentary consultation, please contact our Northern Virginia office in Ashburn or Haymarket. 703.574.2588