Top 3 Surgical Procedures to Prepare for Summer Events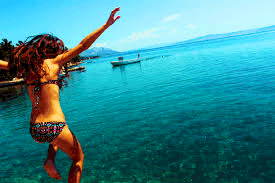 Preparing for Elective Surgical Procedures in Summer
We are entering the season of weddings, reunions and summer gatherings.   If the thought of attending the events on your summer calendar has you feeling the pressure to look your best, there are some plastic surgery procedures that you may want to consider.  If you want to give your appearance a boost this summer, NOVA Plastic Surgery has a wide range of options to get the look you want.  For most cosmetic surgery procedures, you will want to have a month to two months for recovery, so now is the time to schedule your consultation!  Here are a few of our most popular procedures to get you looking your best this summer.
Breast Augmentation with or without a Breast Lift
Breast Augmentation is the most popular Plastic Surgery procedure in the US.  Some women opt for Breast Augmentation to increase the size of their breasts, but many women choose this procedure in order to restore and enhance the appearance of their breasts after having children.  During your consultation, we will take the time to understand your goals and determine the best way to reach those goals.  Breast Augmentation refers to the placement of an implant in the breast to add volume, while a breast lift refers to the procedure that is done to lift sagging or dropping breasts.  These procedure can be done alone or together depending on your situation and what your goal is.  You will want to be sure to schedule this procedure at least a month in advance of any events your are attending over the summer.
Liposuction
Liposuction is another very popular procedure.   Liposuction can help you finally sculpt those stubborn trouble areas, such as the abdomen, flank or inner thigh.  Patients commonly come in for Liposuction after having tried diet and exercise and still feeling unable to get rid of the excess fat in certain problem areas.  It is important to know that Liposuction is not for weight loss.  It is a procedure to help sculpt areas that are resistant to diet and exercise.  You should be close to your ideal weight prior to doing Liposuction.  Having said that, if you have plateaued with your weight loss, sometimes having liposuction can give you an extra push of motivation and many patients find that they resume losing weight after having liposuction.  You will want to have 1-3 months for all bruising and swelling to resolve after your procedure, before you are looking your best for your summer gathering.


Eyelid Surgery
Blepharoplasty is the surgical removal of the excess skin of the upper or lower eyelid or both.  Blepharoplasty can help to improve bags under the eyes and the loose skin of the upper or lower eyelid.  Blepharoplasty is another very common and popular procedure and can give you a more rested and youthful appearance.  Blepharoplasty can be done in the office under local anesthesia or at a surgical center under general anesthesia depending on you and your surgeon's preference.  You should schedule your surgery 1-2 months prior to a big event to allow any swelling to resolve and to have you looking your best.
At NOVA Plastic Surgery we offer complimentary consultations to go over your questions and options.  We look forward to  getting you ready for your summer events!