Breast Lift Risks and Recovery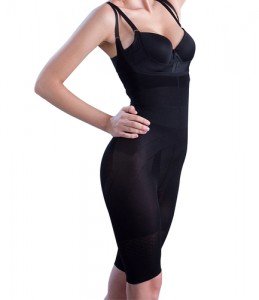 One of the biggest factors that helps a potential patient decide whether or not to undergo a procedure is the recovery time. Another are the risks involved. This week, were talking about breast lifts.
Immediately After Surgery
You may experience some grogginess from the anesthesia, and bandages will be applied to the incision site. Some patients may have a small tube in the surgical site to assist with drainage.
There may be some tenderness or discomfort at the surgical site. Common side effects also include bruising or swelling, both of which will fade over time. Your surgeon will recommend medications to assist with any discomfort.
Your Recovery
You will want to rest for about a week afterwards, after which time you can return to work with your doctors approval. Avoid strenuous activity, lifting your arms over your head, and sleeping on your stomach for the first few weeks.
Your surgeon may also recommend that you wear a surgical bra for up to three months after the procedure. This will help reduce recovery time and it also encourages the breasts to maintain the shape given during the breast lift.
There are other steps you can take to speed along your recovery: reduce your salt intake and increase your water intake to help with swelling, sleep elevated on several pillows to help with drainage, and avoid underwire bras.
Your Results
The swelling and bruising will fade after the first few weeks. However, it may take up to six months for your breasts to truly settle into their new shape after a breast lift. You may have visible incision lines along the breast contours or areola. The lines will fade over time, and will eventually blend in with much of your surrounding skin.
Risks
A breast lift is a surgical procedure, and therefore has some risks. There is a risk for infection, hematoma, altered breast sensation, scarring, fluid accumulation, nerve damage, and pain. There is also a risk for excessive firmness of the breast, or undesirable results of the surgery. Your surgeon will discuss these and other risks in greater detail during your consultation.
Visit our breast lift page for more comprehensive educational information about the procedure.
If you're interested in coming into our Northern Virginia plastic surgery practice for a consultation, call (703) 574-2588 or click here to set up a consultation.