Details About Breast Reduction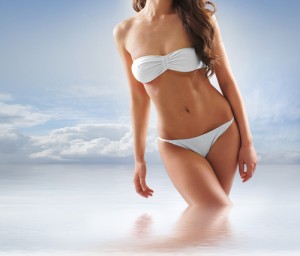 Women overly large breasts can experience a number of physical and emotional issues, including back pain, shoulder pain, decreased self-esteem and a poor self-image. Exercising may also be difficult.
Large breasts may also cause skin irritation beneath the breast crease, or on the shoulders due to straps from the bra. Potential patients may experience stretched skin, downward-pointing nipples, or enlarged areolas. A breast reduction is one method of combatting those issues.
A breast reduction, also known as a mammoplasty, is a surgical procedure that involves the removal of excess breast tissue including fat, glands, and skin. The procedure results in smaller breasts that may be more proportionate for your body size.
The Procedure
A breast reduction is performed under general anesthesia. The incision selected by the surgeon will depend on your individual case, and also on whether or not you are also having a breast lift at the same time.
The surgeon then reduces the breast tissue and reshapes the breast. Excess skin around the areola may be removed to reduce its size. In some cases, the nipple and areola will be repositioned. If you are also having a breast lift, the tissues will be lifted, as well.
If you experience physical or emotional discomfort because of the size of your breasts, you may want to schedule a consultation. Good candidates will have stable weight and be non-smokers. It is also important to have realistic expectations of your results before surgery.
The Risks of Breast Reduction
There are potential risks when undergoing a breast reduction, just like with any surgery. Risks include infection, breast asymmetry, alteration of breast sensation, the possible loss of breastfeeding ability, fluid build-up, pain, and thrombosis. Your surgeon will discuss these and any other risks with you at your consultation.
Visit our breast reduction page for more information on the procedure and to view 3D animations.
If you're interested in coming into our Northern Virginia plastic surgery practice for a consultation, call (703) 574-2588 or click here to set up a consultation.