Male Plastic Surgery On The Rise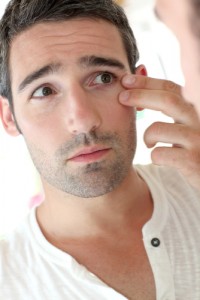 As you can see from our earlier post this week on plastic surgery statistics, male plastic surgery is on the rise. The number of men getting plastic surgery procedures has risen over 121 percent since 1997. While plastic surgery used to be the realm of wealthy women, more and more people of all socioeconomic situations and both genders are improving their appearance through plastic surgery.
One of the most relevant factors in the growth of male plastic surgery is the baby boomers. It is one of the largest generations in the United States, and they are approaching retirement. However, baby boomers still feel and are very active, and want their outer appearance to reflect that.
Some sources claim that the rise of social media may have some connection to the rise of male plastic surgery. Things like Twitter and Skype make it more likely that your image will be caught unawares, increasing the pressure to look better and better.
The economy might also be a factor in the rise of male plastic surgery. As the job market becomes more competitive, looking younger or fitter might give a candidate an edge. For example, chin implants can give a man a stronger jaw, which projects a more masculine image. Liposuction can help combat that pesky flat tire older men can get as they age, helping them to look trimmer and healthier.
The rate of men getting Botox injections is up 9 percent since 2010, which suggests that men arent just after a slimmer physique or a more masculine appearance. They also want to look younger, just like female patients. In fact, 1 in 10 face lift patients are men, a 14 percent increase since 2010.
These numbers are from board certified physicians, and its well known that some patients visit less-than-qualified places to get cosmetic procedures. So, the numbers of men seeking out cosmetic procedures are likely much higher than are being reported.
As more and more men undergo cosmetic surgery or injections to look younger and more well-rested, its more important than ever that they utilize a Board Certified Plastic Surgeon. Going to a doctor who is not board certified can have very negative results in the form of side effects and unwanted aesthetic outcomes. Always investigate the surgeons credentials thoroughly before agreeing to undergo a procedure.
Visit our cosmetic surgery page for more information on plastic surgery procedures for men or women and to view 3D animations.
If you're interested in coming into our Northern Virginia plastic surgery practice for a consultation, call (703) 574-2588 or click here to set up a consultation.