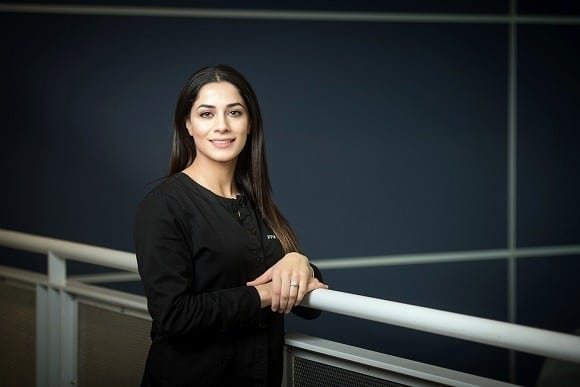 ---
Dareen lives in Ashburn Loudoun County, with her family. In 2014, she attended the Dermal Science International Academy in Reston, Northern Virginia, where she obtained her certificate as a Master Aesthetician. She then joined the NOVA Plastic Surgery team in January of this year and became a Certified Laser Technician.
Dareen is a specialist in skincare treatments, non-ablative laser treatments, and products. She takes pride in ensuring customer satisfaction and offers complimentary consultations to clients to help them determine what will be their best treatment plan. She specializes in all skin types and conditions, and strives to help her clients achieve glowing, healthy, beautiful refreshed skin.
She is hands on, knowledgeable, and has passion for what she does. Some of the things you can expect from Dareen is her willingness to assist and answer any questions regarding the services she administrators and the products she may recommend following your appointment.  Some of these services may include, Skin Analysis, Facials, Chemical Peels, Laser treatments, skin care planning and product regime. It's her goal to make sure you are happy when you leave, and excited to return.
During her free time, she likes to spend her time around with her Fiance and family, especially her 3 nephews and niece.