How to get a Free BBL Treatment!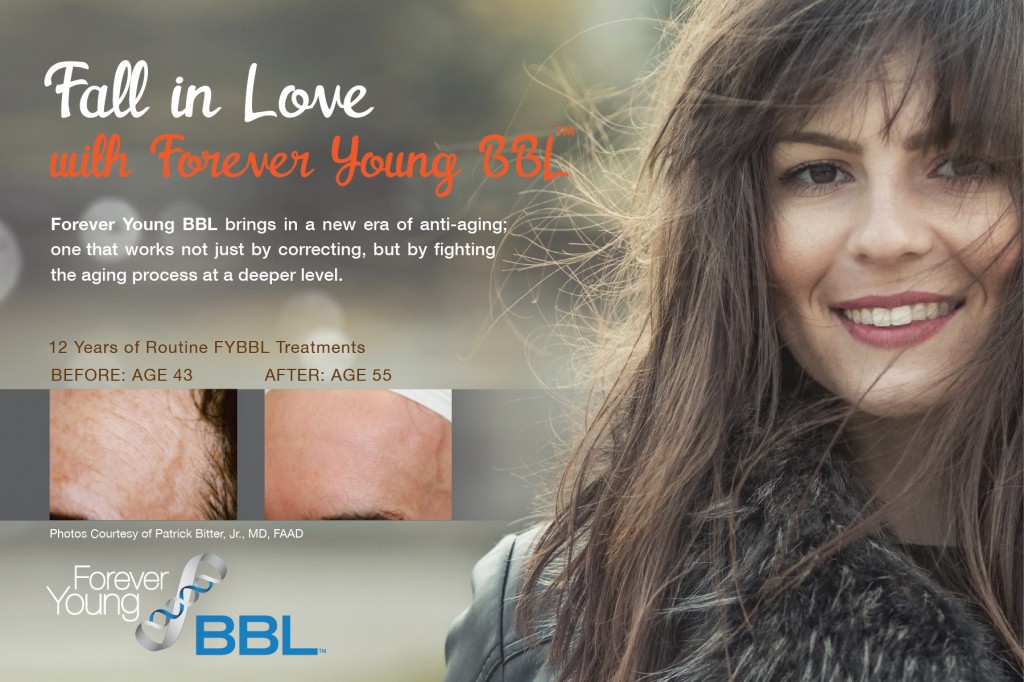 Want to know how you can slow down the aging process without undergoing a large procedure with lengthy downtime? You need to hear more about Forever Young BBL! BBL (IPL) is a quick light treatment that targets pigmented lesions, redness, and fine wrinkles giving your skin an overall healthy and youthful glow. BBL can be used as a one-time treatment of specific problem areas, or it can be used as a regimen to keep your skin looking FOREVER YOUNG.
Forever Young BBL is a specific regimen of BBL treatments that can virtually slow down the aging process. Treatments are done 2-4 times a year for optimal results. During a complimentary consultation with our BBL specialist, she will help you decide what BBL regimen is best for you.
Sounds great, right? If you arent quite convinced, we have a special offer for you! Throughout the month of November we are hosting lunch & learn sessions about Forever Young BBL. All you have to do is gather up 5 of your friends and come in for a free lunch and educational session about BBL. Our skilled Physician Assistant, Sherri Anderson will provide a short presentation about the regimen and will be available to answer any questions that you and your friends may have.
Grab 5 of your friends and send us an email at christy@novaplasticsurgery.com today to get on our calendar for your free BBL lunch and learn session in our Ashburn office! The host will receive a FREE BBL treatment (to be scheduled at a later date) and all guests will receive a $100 discount on a BBL treatment or package. There will also be a free product raffle at the lunch & learn for a great skincare product.
For more details and available dates for the lunches, you can email christy@novaplasticsurgery.com or call our office at 703-574-2588.