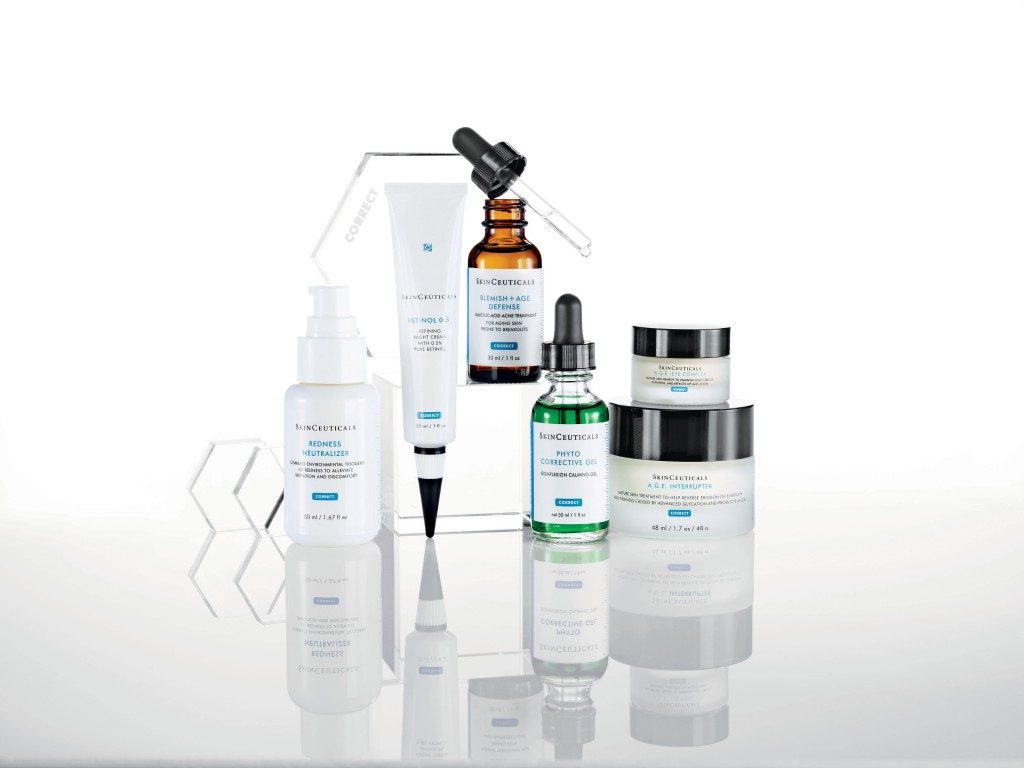 ---
SkinCeuticals is an advanced skincare line with three fundamental goals:  prevention, protection, and correction.  This line of skincare products is designed to prevent future skin damage, protect healthy skin, and correct previous damage.  At NOVA Plastic Surgery, we have put together a SkinCeuticals regimen for preparing, repairing, and maintaining your skin before and after any procedure.
You can see each of the products that we carry and a brief description of each below.
---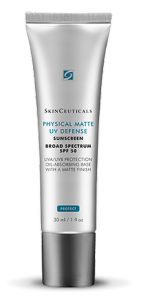 Physical Matte UV Defense SPF 50
Daily broad spectrum UVA/UVB protective base that maintains a matte finish.
$34.00
---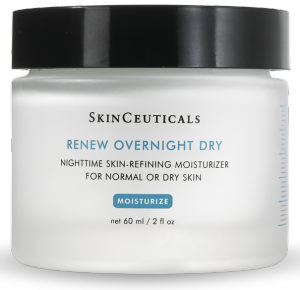 Renew Overnight Oily
Nighttime skin-refining moisturizer diminishes the appearance of fine lines and wrinkles by hydrating and exfoliating the skin. Helps restore congested skin.
$61.00
---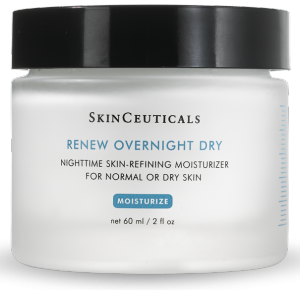 Renew Overnight Dry
Nighttime skin-refining moisturizer that nourishes and protects skin from dryness. This moisturizer also helps restore a healthy radiant complexion.
$61.00
---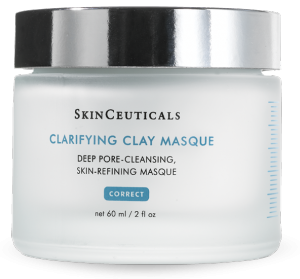 Clarifying Clay Masque
Non-drying masque that decongests pores and lifts stubbornly rooted impurities.
$51.00
---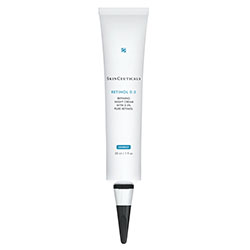 Retinol 1.0
Stimulates cellular turnover and supports skin's regeneration to diminish the appearance of fine lines, wrinkles and age spots.
$70.00
---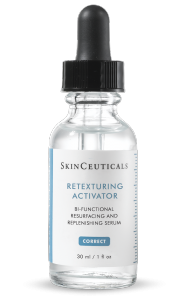 Retexturing Activator
Resurfacing and replenishing serum that reinforces the skin's barrier for healthier, more radiant skin. Creates a noticeably smoother, softer surface texture.
$77.00
---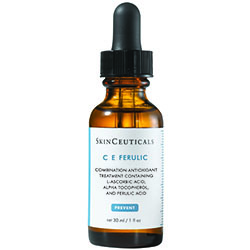 Blemish +Age Defense
Oil-free serum designed to treat aging skin prone to imperfections and acne while preventing pigmentation caused by inflammation or UV exposure.
$88.00
---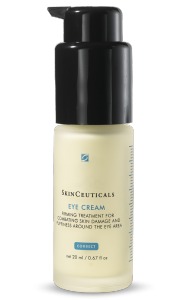 Eye Cream
Combats puffiness, sagging skin, and dark circles around the eye area for aging skin.
$72.00
---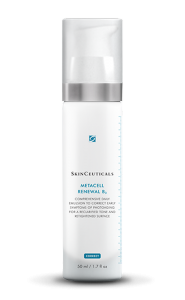 Metacell Renewal B3
A comprehensive doily emulsion that visibly corrects early symptoms of photoaging to rector* skin tone, reduce wrinkles, retighten surface elasticity and even skin tone.
$110.00
---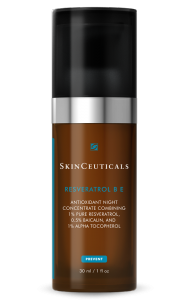 Resveratrol B E
Night serum concentrate that renews skin's radiance and elasticity as well as rebuilds skin's firmness and density.
$152.00
---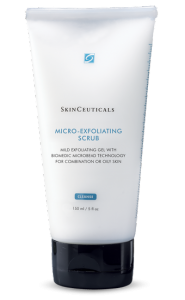 Micro-Exfoliating Scrub
Mild exfoliating gel that combines natural microbeads with gentle cleansing and hydrating agents to cleanse pores and promote cell renewal.
$30.00
---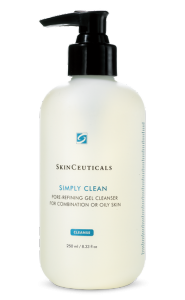 Simply Clean
Gel cleanser that gently removes impurities, excess oils and makeup while soothing the skin.
$34.00
---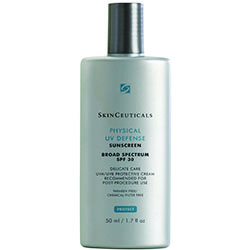 Physical UV Defense Sunscreen
Physical UV Defence SPF 30 is specifically formulated for post-procedure and sensitive skin. This sunscreen features zinc oxide and titanium dioxide to maximize protection from UVA/UVB rays while providing hydration all day. We suggest that all post-laser patients use this sunscreen to protect from sun damage while hydrating sensitive skin.
(Included in Post-Procedure System – $125.00)
---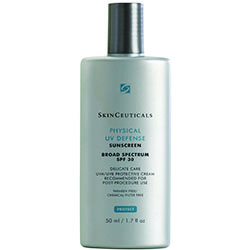 Epidermal Repair
Physical UV Defence SPF 30 is specifically formulated for post-procedure and sensitive skin. This sunscreen features zinc oxide and titanium dioxide to maximize protection from UVA/UVB rays while providing hydration all day. We suggest that all post-laser patients use this sunscreen to protect from sun damage while hydrating sensitive skin.
(Included in Post-Procedure System – $125.00)
---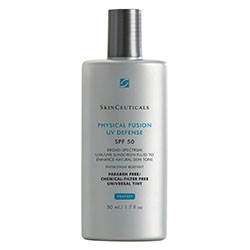 Physical UV Defense SPF 50
Physical Fusion UV Defense SPF 50 is a broad-spectrum UVA/UVB sunscreen with natural physical properties including zinc oxide and titanium dioxide. This sunscreen provides powerful photoprotection in a ultra-sheer, mattifying fluid. It is also slightly tinted to enhance the natural skintone. We recommend this product to all of our patients to use as a part of their daily routine. It is water and sweat resistant, paraben-free, and non-comedogenic.
$34.00
---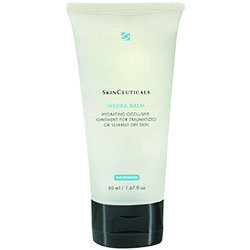 Hydra Balm
Hydra Balm is an ointment that is ideal for severely dry skin. This balm is soothing and provides a protective barrier on the skin allowing it to heal and regenerate. We recommend this product to all of our post-laser patients to help hydrate and repair the skin while providing relief from itching and irritation. This moisturizer is also great on other very dry parts of the body, such as elbows, knees, and ankles.
$22.00 (Included in Post-Procedure System – $125.00)
---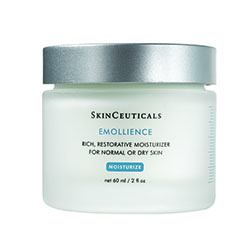 Emollience
Emollience is a rich and restorative moisturizer that is perfect for dry or sensitive skin. This hydrating moisturizer is great during the cold winter months when skin is more sensitive and dry.
$60.00
---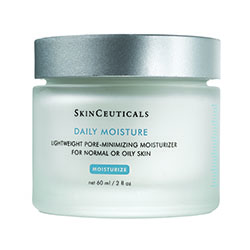 Daily Moisture
Daily Moisture is perfect as a lightweight moisturizer for those with oily skin or during the summer months when a heavier moisturizer is not needed. It hydrates, nourishes, and helps reduce the appearance of pore size.
$60.00
---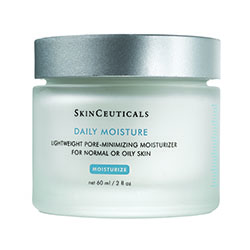 Retinol 0.5
Retinol is a treatment to help diminish the appearance of fine lines, wrinkles, and age spots. It also helps reduce pore size and correct blemishes and blotchiness. SkinCeuticals Retinol 0.5 contains 0.5% pure retinol and has the latest stabilization and delivery technologies for maximum efficiency. We recommend this product to patients with photodamaged, aging, or problematic skin.
$55.00
---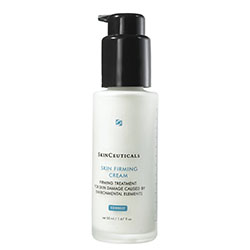 Skin Firming Cream
Skin Firming Cream is a treatment designed to correct environmental skin damage. This cream repairs photodamage while firming the skin. We recommend this cream to those with dry, dull, or delicate skin due to aging and sun damage. It protects against more environmental damage while accelerating the skin's ability to repair itself.
$110.00
---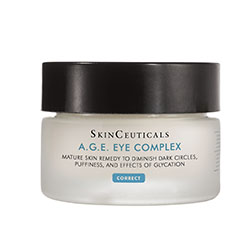 A.G.E. Eye Complex
A.G.E. Eye Complex is treatment for aging eyes. It helps to diminish the look of dark circles, puffiness, and wrinkles. It also helps to keep skin supple and flexible by increasing elasticity and thickness. We recommend this product to people with mature, dry, dull, or thinning skin around the eyes. We also recommend A.G.E. Eye Complex as a treatment for eye puffiness, dark circles, wrinkles and crow's feet around the eyes.
$88.00
---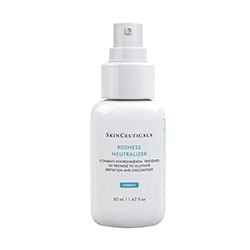 Redness Neutralizer
Redness Neutralizer is a great product for those with sensitive skin or rosacea. It is a lightweight gel that reduces redness and flushing while alleviating irritation. We recommend Redness Neutralizer to anyone who suffers from rosacea or other skin sensitivities that cause redness. This product is also great for acneic patients as it is lightweight and won't clog pores while helping alleviate redness and irritation.
$66.00
---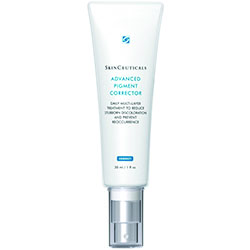 Advanced Pigment Corrector
The Advanced Pigment Corrector helps to fade persistent discolorations, enhance resistance to new pigment, and improve luminosity of skin. This product contains no hydroquinone but has been shown to be just as effective. It can also be used year-round without having to take any breaks from use. We recommend this product to any patients who have discolorations and want a more even skin tone.
$90.00
---
---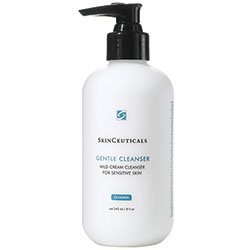 Gentle Cleanser
SkinCeuticals Gentle Cleanser is a mild cleansing cream that removes contaminants and excess oils without drying out the skin. This non-irritating cleanser calms and soothes sensitive or traumatized skin. At NOVA Plastic Surgery, we recommend this cleanser to all patients as it is suitable for all skin types, especially after laser procedures.
$34.00
---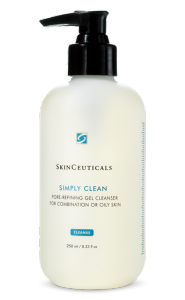 Simply Clean
Get cleanser that gently removes impurities, excess oils and makeup while soothing the skin.
$34.00
---
Micro-Exfoliating Scrub
Mild Exfoliating gel that combines natural microbeads with gentle cleansing and hydrating agents to cleanse pores and promote cell renewal.
$30.00
---