The ProFractional laser targets damaged tissue by creating small microchannels beneath the surface of the skin. These tiny channels stimulate your skin's natural healing process to form collagen production. The previously damaged cells will be replaced with new tissue revealing improved skin tone and texture and overall fresher and younger skin. All of these benefits can be achieved with little downtime. You will see improvement in your skin just days after healing but the full benefits from ProFractional can be seen over 4-6 months following the treatment.
CLICK HERE TO LEARN MORE ABOUT PROFRACTIONAL LASER
ProFractional laser can dramatically improve fine lines and wrinkles while tightening sagging skin. Below you will find dramatic improvements just four weeks following one treatment.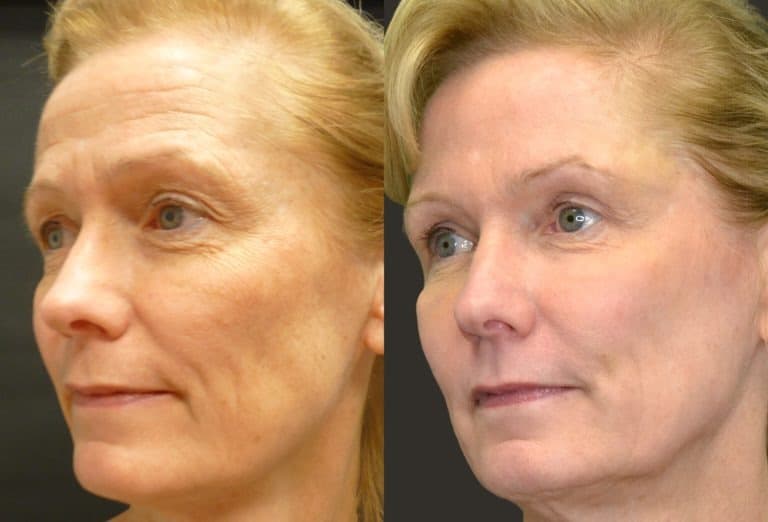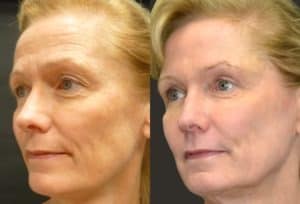 ProFractional laser can significantly improve the skin tone, texture and quality. The results below are after one ProFractional laser treatment.
Acne scars can be significantly improved through ProFractional laser treatments. This type of scarring is very difficult to conceal with make-up and can be resistant to other treatments. The micro-channels created by the ProFractional laser will break up the deep tethers that cause the pitted appearance of acne scars. The collagen remodeling promoted by the laser will result in a smoother appeance of the skin. Discoloration will also improve. Acne scarring typically requires 1-3 ProFractional treatments to achieve optimal results.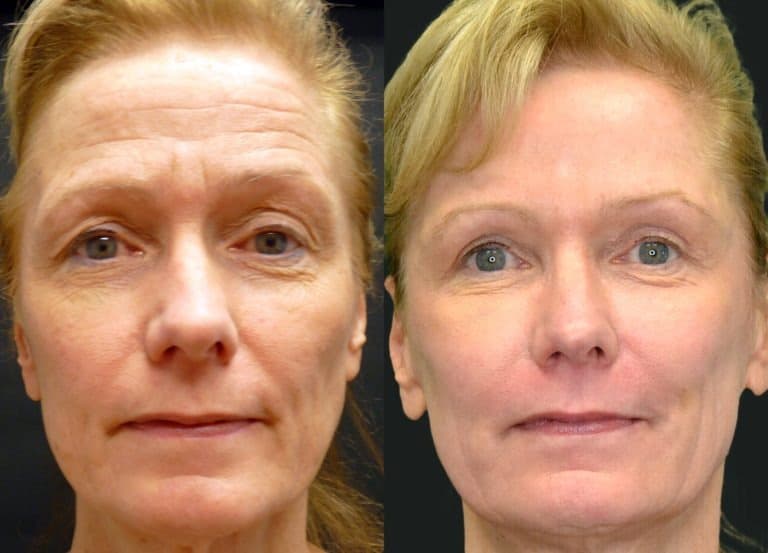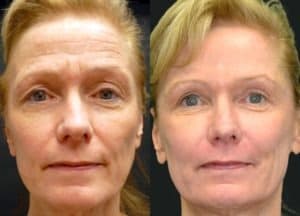 To schedule a complementary consultation with one of our highly-skilled providers who can taylor a skin treatment plan just for you, contact us at NOVA Plastic Surgery today by calling
(703) 574-2588.