Questions To Ask Your Surgeon About Rhinoplasty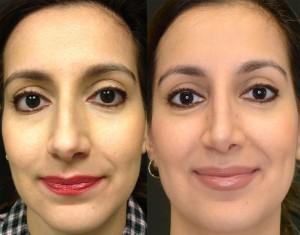 Rhinoplasty is the surgical correction of anomalies or aesthetic issues of the nose. It is one of the most popular cosmetic procedures, especially among younger patients, and continues to rise in popularity. If you are considering rhinoplasty to correct asymmetrical nostrils, a ridge or bump on the bridge of the nose, a nose that is too wide, or any other cosmetic issue, there are questions you should ask your surgeon before you proceed.
The American Society of Plastic Surgeons suggests you ask the following questions of a potential surgeon before agreeing to the procedure:
Are you certified by the American Board of Plastic Surgery?

Are you a member of the American Society of Plastic Surgeons?

Were you specifically trained in the field of plastic surgery?

How many years of plastic surgery training have you had?

Do you have hospital privileges to perform this procedure? If so, at which hospitals?

Is the office-based surgical facility accredited by a nationally- or state-recognized accrediting agency, or is it state-licensed or Medicare-certified?

Am I a good candidate for this procedure?

What will be expected of me to get the best results?

Where and how will you perform my procedure?

What surgical technique is recommended for me?

How long of a recovery period can I expect, and what kind of help will I need during my recovery?

What are the risks and complications associated with my procedure?

How are complications handled?

How can I expect my nose to look over time?

What are my options if I am dissatisfied with the cosmetic outcome of my nose surgery?

Do you have before-and-after photos I can look at for this procedure and what results are reasonable for me?
It is especially important to ensure that your surgeon is Board Certified. Board Certified surgeons must adhere to rigid ethical and safety standards, and only use certified facilities for their surgeries. They also undergo extra training to ensure theyre up to date on the most recent technological developments in their field.
Asking for before-and-after photos is also crucial. It will give you an idea of how many procedures of this type the surgeon has performed, and what his results look like. Of course, no two noses look exactly the same, but you can get an idea of what type of result you might like from the before-and-afters, as well.
If you have any questions about rhinoplasty in Northern Virginia or would like to schedule a free consultation, please call our offices at (703) 574-2588.