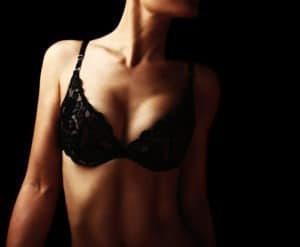 Breast Augmentation in Northern VA
Breasts are often seen as a symbol of a woman's femininity. Breast augmentation can reshape the structure of the body resulting in an enhanced self-confidence and self- image for many women. Over time, the preferred aesthetic look of breast augmentation has changed from a very "plastic and done" look to that of a more natural appearance both in and out of clothes. The board-certified plastic surgeons at NOVA Plastic Surgery in Northern Virginia can help you achieve your desired look and choose the breast augmentation procedure that is best for you.
Your Initial Breast Augmentation Consultation At NOVA Plastic Surgery.
The consultation is one of the most important aspects in the decision process in getting any cosmetic surgery but even more for breast augmentation. It is your chance to determine whether the Plastic Surgery and the practice are going to be able to deliver: 1- The results you want safely, 2- are going to do in in a professional manner. It is very important to "feel comfortable" with both the surgeon and and the practice. This comfort comes from a gut feeling but also from being well informed and doing your research: 1- Surgeon's credentials, 2- Reputation, 3- Do they actually listen to you or try to push what works for them, 4- Is the practice organized, 5- Is the practice clean and updated.
This is a summary of Breast augmentation procedures are performed at NOVA Plastic Surgery
1- The first interaction is when you call the office or submit an online form. This is where you get to talk to one of our cosmetic coordinators and get many of your questions answered. Examples of things you want to discuss on the phone:
Why are you considering a Breast Augmentation
Are you thinking of Augmentation only or a Breast Augmentation with Breast Lift
The experience and qualifications of our Board Certified Plastic Surgeons and why they are some of the best in the region
Your timing: Some patients like to
Recovery period: how much do you need after surgery.
A rough estimate of pricing: our practice does share some estimates of pricing to prevent any sticker shocks in the office
Schedule a consultation with our Plastic Surgeons, Some patients actually book a tentative day of the surgery on the phone to get on the book at there preferred timing.
2- The initial office visit:
You arrive on the scheduled day and get to meet the cosmetic coordinator you got to speak to on the phone (by now you are BFFs :-))
You complete the usual medical questionnaires if you haven't done so online. We also discuss exactly your needs and wants
Look at more before and after pictures to get a better idea of what size you want to be
Then you get to meet the plastic surgeon who will will perform a focused exam and discuss with you options for Surgery, ie: Augmentation alone or with lift
You get to try our 3D image simulator ( see videos) which will show you how you would Breasts look like with the implants. You can even put goggles on to see how it would look in Virtual reality (very cool and a crowd favorites
Many patients also chose to wear sizers based on the implant size they discussed with our surgeon
Finally, Our available dates are discussed to book the surgery
What is breast augmentation surgery?
Breast augmentation surgery refers to a procedure using breast implants to increase the size of your breasts, restore breast volume that has been lost due to pregnancy or weight loss, or even out asymmetry of the breasts. Breast augmentation can improve the appearance of your breasts dramatically resulting in boosted self-esteem and enhanced body image.
Once you have decided that breast augmentation may be right for you, the next step would be a consultation with a plastic surgeon to learn more about the many options to create your ideal breast appearance. For more information on choosing the right plastic surgeon, click here. During the consultation, you will discuss:
Implant type (silicone or saline)
Implant size
Position of the implant (above or below your pectoralis, or chest, muscle)
Method of incision for implant insertion
Overall desired look of your breast implants
To further improve your overall body image and appearance, women often combine breast augmentation with other Mommy Makeover procedures like a breast lift, liposuction and abdominoplasty (tummy tuck).
Both silicone and saline breast implants have a silicone shell that encases the preferred solution. There are pros and cons to each type of implant. Both saline and silicone can be placed either under or over the pectoralis (chest) muscle and can be inserted through multiple incision locations.
Saline implants can be inserted through a smaller incision as they are not filled with saline until they are inserted and positioned into the right location. The plastic surgeon can also choose the exact amount of saline needed to meet your specific aesthetic goals. Saline implants generally cost less than silicone implants. The produce a more rounded appearance, often feel harder and can cause more rippling after insertion.
Silicone implants can give a more natural look and feel. The size of a silicone implant needs to be decided prior to insertion as they are pre-filled and need to go through the incision site. This results in a slightly larger incision than saline implants.
If you are interested in learning more about Breast Augmentation in Northern Va, contact us NOVA Plastic Surgery at (703) 574-2588 to schedule a consultation today!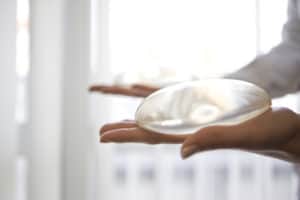 Selecting the size of the breast implant tends to be the most difficult decision for patients undergoing breast augmentation. Our board certified plastic surgeons at NOVA Plastic Surgery will guide you through the process and educate you on all the options so you can make the right choice to achieve your aesthetic goals from the procedure.
During your consultation, we will use our state of the art sizing system. This sizing system uses sizers that fit snugly over your breasts in a bra allowing you to see what your size, upper chest/cleavage and profile will be after breast augmentation. Our sizing system comes in 18 different sizes so you can be sure you will find the perfect implant size for you. You will be able to see what your shape will be in and out of clothes with the sizers.
There are some limiting factors when deciding how big to go with your implants. Your current breast size will be of significant impact. You must have enough breast tissue to cover the new implant. If you lack enough breast tissue, some larger sized implants just won't fit. Your natural build, including chest and shoulder width, will play a part in deciding which size implant will work best with your frame. Implants come in various base widths so you can choose the size that will compliment your body structure. Your lifestyle also must be taken into consideration. It is possible to find a breast implant that will enhance your shape without limiting your ability to exercise comfortably. It is important to discuss your activity level with your surgeon so they can help you choose the correct size for your lifestyle.
Choosing implant placement   
During a breast augmentation procedure, the implant may be placed either under or on top of the pectoralis muscles of the chest. Location of placement will depend on your body type, size and type of implant and the overall look you are interested in achieving. An experienced plastic surgeon can recommend which location is best but it is important for you to understand the benefits and downsides of each location.
Over the muscle/subglandular placement
The sub-glandular technique, over the muscle placement, involves placing the desired breast implant between the breast tissue and chest muscle.
PROS
Less invasive surgical procedure
Shorter recovery time and less post-operative discomfort as the muscle is not disrupted
Implants can be placed closer together creating a look of more cleavage
CONS
Results in a less natural look; more rounded and augmented. Some women prefer this appearance, it is up to personal preference.
The implant is only covered by the tissue of the skin which can result in rippling, stretch marks and discoloration.
Can cause more distortion of images on and diagnostic mammograms.
Higher rate of capsular contracture
Under the muscle/submuscular placement
The sub-muscular technique, under the muscle placement, involves placing the selected breast implant partially under the pectoralis muscle of the chest.
PROS
Creates a more natural look as the breast implant is covered by both the tissue of the skin and chest muscle.
Less risk of visible tissue rippling
Less distortion of images on mammograms
CONS
Slightly more invasive surgical procedure
Longer recovery time and higher post-op discomfort
Distorted appearance of the implant when chest muscles are flexed
In most cases, a sub-muscular placement of silicone breast implants is recommended to give a more natural appearance and reduced complication rate. This placement also will make future breast lift procedures more successful by preserving the blood supply to the nipple.
If you are interested in learning more about Breast Augmentation in Northern Va, contact us NOVA Plastic Surgery at (703) 574-2588 to schedule a consultation today!
Choosing incision location
Breast implants can be placed through four incision locations:
Axillary (underarm) approach
Areolar approach
Inframammary (breast fold) approach
Transumbilical (around the belly button) approach
So with all of these options, which breast augmentation incision approach is best for me? This decision will depend on the aesthetics you wish to achieve. Some women prefer the areolar or breast fold approach because the scars will be hidden with clothing. Some women prefer the axillary or transumbilical approach because this will avoid any visible scars on the actual breasts. During your consultation, we will evaluate which approach will be best for your individual health and aesthetic desires.
Am I a good candidate?
If you are at least 18 years of age for saline breast implants or 21 years of age for silicone breast implants, are in general good health, and are dissatisfied with your breasts, you are an ideal candidate for a breast augmentation in .
If you are interested in learning more about Breast Augmentation in Northern Va, contact us NOVA Plastic Surgery at (703) 574-2588 to schedule a consultation today!
---
Further Patient Information
Am I a Good Candidate for a Breast Augmentation?
Breast Augmentation Case Study
Popular Reasons For Getting Breast Augmentation
Signs You're A Candidate for Breast Augmentation
Dos and Don'ts of Breast Augmentation
Breast Augmentation: What Is Capsular Contracture?
Breast Augmentation Safety: Saline Implants
Breast Augmentation Safety: Silicone Implants
Possible Risks of Breast Augmentation Surgery
How Do I Know If I Should Get a Breast Augmentation?
Questions To Ask Your Surgeon About?
Exercising After Breast Augmentation