What is SmartLipo?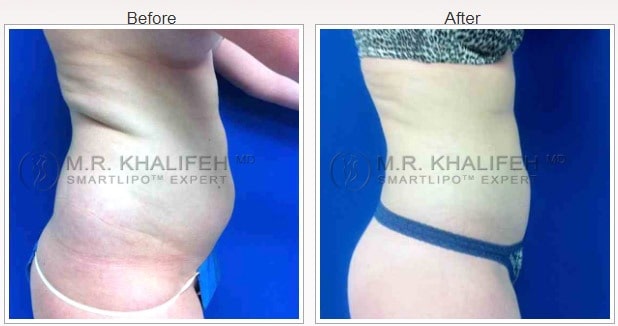 SmartLipo is a laser-assisted form of lipolysis that is used to treat the neck, chin, upper arms, back, abdomen, thighs, and other target areas of the body.
Why choose a SmartLipo treatment?
SmartLipo is a minimally invasive procedure performed in-office under local anesthesia. In addition to not requiring general anesthesia, SmartLipo allows patients to target smaller areas and achieve better results than with traditional liposuction, and SmartLipo involves less pain and a smoother, faster recovery.
How does it work?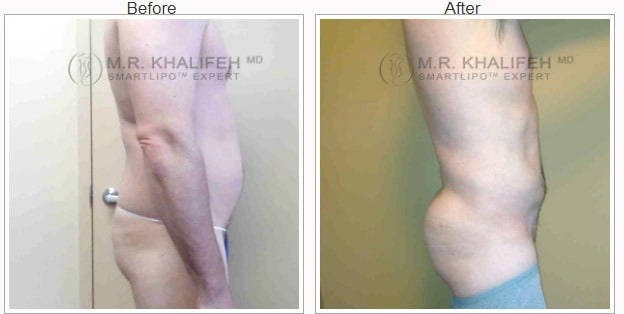 SmartLipo uses lasers to disrupt fat, coagulate blood vessels, stimulate collagen, and tighten the appearance of the skin with minimal pain, scarring, and downtime.
Who is a good candidate for SmartLipo?
The ideal SmartLipo candidates are healthy men and women not far from their target body weight who struggle with stubborn areas of fat. Pregnant women or those who are significantly overweight are not a good fit for SmartLipo.
What should I expect during my consultation and treatment?
During the consultation, we go over the patient's medical history, current medications, and any drug allergies. We also examine the target areas they would like to treat, discuss the procedure, and review before and after photos.
We begin the SmartLipo procedure by using local anesthesia to numb target areas. The laser device is then inserted via a small incision to liquefy fat and tighten the appearance of the skin. Following this, the liquid fat is gently removed. Altogether, the treatment takes around three hours, including breaks.
What should I expect after my treatment?
Following the procedure, patients typically experience slight bruising and swelling in the areas treated. It's important to arrange a ride home and to plan to take a few days off of work immediately following laser-assisted liposuction. Wearing a compression garment for the week after SmartLipo also helps provide support during the healing process. 
How long does it take for the treatment to work and how long does it last?
Patients typically see results around one month following the laser lipolysis procedure, with continuing improvement for up to three months. SmartLipo permanently destroys fat cells in the treated areas; however, a healthy diet and exercise are necessary for lasting results.
What are the risks associated with SmartLipo?
There are minimal risks associated with SmartLipo. These include bleeding, infections, scarring, fluid collection, and an adverse reaction to the medications used during the procedure.
If you have any questions about SmartLipo treatments, call us now at 703-651-6258. We are serving customers within the following metro areas:
Virginia

Maryland

Washington, D.C.