Redefine Your Skin Care Plan with a VISIA® Skin Analysis at Nova Plastic Surgery!
When developing a plan to rejuvenate your skin and revitalize your appearance, it can be challenging to find treatments and products that yield the best results. At Nova Plastic Surgery, we eliminate the guesswork of developing skin care plans by utilizing the VISIA® Skin Analysis system.
With location conveniently serve you in Ashburn, Virginia, Nova Plastic Surgery is led by Dr. Fadi Nukta. Contact us today to schedule a consultation and get started on your path to beautiful, radiant skin with the VISIA® Skin Analysis system.
What is a VISIA® Skin Analysis?
Although it is important to be familiar with your skin and know what's happening on the surface, there may be more happening than you realize. At Nova Plastic Surgery, we strive to provide the most accurate analysis of your skin condition as possible so we can prescribe a treatment plan that directly benefits your unique needs.
The VISIA® Skin Analysis system is a breakthrough technology that uses high-definition images in real time to provide a detailed look at where your skin is developing signs of aging and imperfections such as: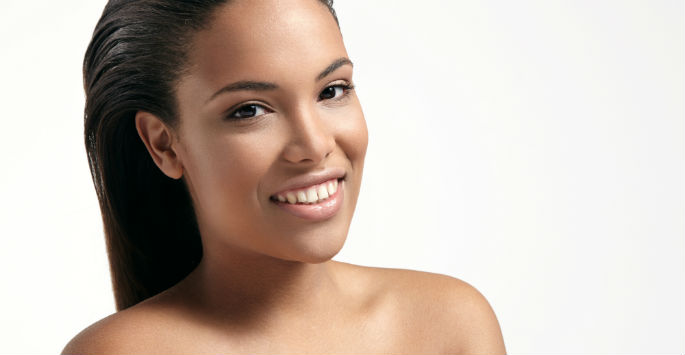 How Does the VISIA® Skin Analysis Work?
VISIA® utilizes cross-polarized and UV lighting to record and measure conditions on the surface and subsurface; this is the most complete set of data available for the assessment and analysis of sun damage and other imperfections. RBX® Technology separates color components of the skin, providing an accurate image of red, brown and vascular imperfections. This imaging process happens within seconds and is completely comfortable for the patient.
What are the Benefits of the VISIA® Skin Analysis?
Fast results

The most detailed Skin Analysis on the market

The ability to monitor the progress of your prescribed skin treatment plan over time with side-by-side comparisons

Personalized printed reports that are easy to understand for clear communication between patients and our medical team

Using a secure, password-protected portal, patients can view their Skin Analysis results, treatment recommendations, and progress from home

Images from every angle in three dimensions and using the latest technology for skin analysis
Contact Nova Plastic Surgery today to schedule a consultation with Dr. Nukta and our medical team and get a jump on your rejuvenated appearance with our VISIA® Skin Analysis system.