What is BroadBand Light Therapy (BBL)?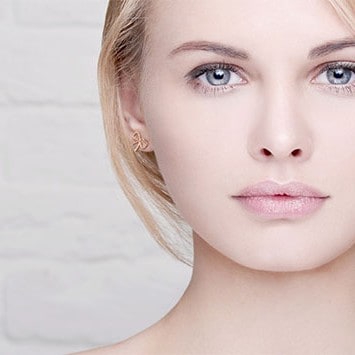 Broadband light therapy, or BBL, is a non-invasive laser treatment that improves and treats many skin conditions related to aging, sun damage and heredity. This laser uses light energy to deliver pulses of light into the upper levels of the skin to stimulate collagen production, reduce melanin that is responsible for pigmented lesions (freckles and age spots) and can eliminate small blood vessels. BBL is most commonly used to treat the face, neck, chest and hands but can be used on any area of the skin. Your provider can design a treatment plan with BBL specifically for your skin concerns.
What skin conditions can be treated with BBL?
• Rosacea-This is a common skin condition that generally affects people over the age of 30 causing redness of the cheeks, nose, chin or forehead. If left untreated, this redness may progress to visible blood vessels and bumps or pimples on the skin. BBL uses pulsed light to heat and eliminate fine vessels that cause redness and rosacea
• Acne – Facial acne occurs when pores become clogged with oil and debris resulting in redness and pimples. Acne can result in persistent redness even after active lesions have resolved. The controlled heating of sub-epidermal layers of the skin can treat overactive sebaceous glands that will result in decreased active acne lesions. The wave-length will also decrease lingering redness from prior acne lesions.
• Pigmented/Sun Damaged Skin – Prolonged exposure to the UV rays of the sun can result in pre-mature aging of the skin including discoloration, brown spots and redness. Discoloration and redness related to sun damage can be drastically improved long term with just three sessions spaced 4 weeks apart.
• Vascular Lesions – These small blood vessels can occur due to aging or heredity. BBL can heat and eliminate these pesky areas.
• Aging – Skin firmness and texture associated with aging can be improved through BBL. Collagen is stimulated by the heating of the tissue to promote continued younger healthy looking skin and diminish fine lines and wrinkles.
What to expect during your treatment?
BBL is a comfortable and quick treatment that will give rather quick results. Your skin will be cleansed and protective eyewear will be placed over your eyes. A cool gel will be applied to the treatment area. The proper filter and setting will be chosen for your specific needs. During the treatment, most patients say it feels warm and similar to that of a quick rubber band snap. It takes about 20 minutes from start to finish.
What is the recovery process like?
Since BBL is non-ablative and does not affect the outer most layers of the skin, the recovery process is quite simple. You may experience some increased redness, swelling or burning like that of a mild sunburn. These symptoms may last hours to a few days. Some patients do not experience any of these at all and can see rather immediate results. Areas of pigment will initially darken and will gradually flake off or simply fade away in about one week. It is safe to apply make-up immediately following the treatment. Sunscreen is a must as your skin will be more vulnerable to the sun's UV rays.
How many treatments of BBL will I need?
Skin redness and pigmented lesions are commonly treated with a series of three treatments spaced at least 4 weeks apart. Chronic conditions, such as Rosacea and acne, will most likely require regular treatments for best results. Anti-aging concerns are best addressed with a few treatments per year.
BBL therapy is just one of the non-surgical options available at NOVA Plastic Surgery to enhance and rejuvenate the appearance of your skin. Our highly trained Physician Assistant's and Aesthetician offer a wide variety of options to meet your aesthetic goals. To find out if BBL therapy is the right treatment for you, contact NOVA Plastic Surgery today to schedule a complementary consultation.
---
Further Patient Information
Different Uses for BBL Light Therapy Treatments
Areas That Can Be Treated with BBL